MINDSHOP | Build Sustainable Startup with Lean Canvas
October 10, 2019 @ 3:00 pm

-

5:30 pm
International Start Time Conversion
San Francisco Time: 1:00 PM
Chicago Time: 3:00 PM
New York Time: 4:00 PM
London Time: 9:00 PM
Australia Time: 8:00 AM
Key Features
✓1.5 – 2.00 hours of instructor-led training (online workshop)
✓Case Study Challenge – FREE individual evaluation (post-workshop)
✓Unlimited Access to Recording and Lecture Slides
✓Certificate of Completion (powered by Techversity Program)
What is this course about?
This is a masterclass focusing on introducing you as to how lean business model canvas can elevate your understanding of innovation best practices and the intra-corporate entrepreneurial skills needed to lead innovation projects, teams, and strategies.
The Lean Canvas is more actionable and entrepreneur-focused. It deeply focuses on startup factors such as uncertainty and risk. In this masterclass, the aim is that you can capture a 1-page diagram of your startup vision efficiently.
Module 1: Brainstorm Possible Outcomes 
Distinguish between customers and users
Split broad customer segments into smaller ones
Sketch a Lean Canvas for each customer segment
Module 2: Sketch Multiple Lean Canvas
Sketch a canvas in one sitting
It's okay to leave sections blank
Think in the present
Use a customer-centric approach
Module 3: Problem and Customer Segments
List top 3 problems
List existing alternatives
Identify other users roles
Hone in one possible early adopters
Module 4: Unique Value Proposition
Answer: What, Who, and Why
Module 5: Channels
FREE'er versus PAID
Inbound versus Outbound
Direct versus Automated
Direct versus Indirect
Retention before Referral
Module 6: Revenue Streams and Cost Structure
Single pricing Planning
"Free Trial" Planning
Testing a price
Cost Accountancy
Pros and Cons of "Freemium"
Module 7: Key Metrics
Create a cross-functional lean canvas
Track experiment
invite collaborator
Module 8: Unfair Advantage
How to stand out above your competitors (guerrila style)
Logistics:
You will receive a zoom URL + password few days prior event
You will also receive access to webpage to the recording, slides and design challenge of this webinar 1 week after the event.
Who is this for?
Entrepreneurs: Solo Rider
Founder teams: CXOs
Designers: UX/UI Designers, Product Managers
Builders: Engineers/Devs
Freelancers: Self-employed one-business Boss
Consultants: Self-employed mentors/Coaches
Available Slots: 25
Why Me?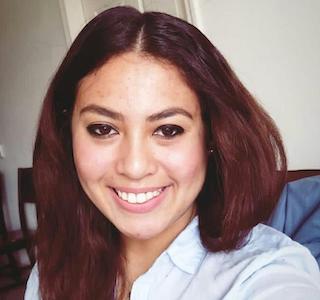 2019 Recipient of MU School of Medicine's Donald Lindberg Award – Health IT Innovation
Author of "Gamified Psychosphere" (to be available on Amazon books, Google Books mid-2019)
Engineering Diploma in Manufacturing Engineering and Management with Specialization in Biomedical Engineering
Advanced Degree in Health Informatics
Background in Mobile Health App Development, Agile Deployment, Gamification, Data Science and Analytics, IoT controlled Systems, Operational Management, Business Administration (Focus on Early-Stage Startups), etc.
Co-founder of TechVerse Coworking Space, Rabat City, Morocco – the first tech-oriented coworking space in the kingdom.
Chief Software Architect of Sutures App – Gamified Gastro-intestinal e-Surgery Simulator (Check it out!)
Chief Design Thinker / mHealth Architect of Sinclair's School of Nursing – HEAR App.
Research Fellow at University of Missouri's Center for Biomedical Informatics – Patient-centered Decision Support Precision Medicine Technologies
How to get in touch?
Tweet me: @itskatusop
Contact me: [email protected]
#KeepHustling!